Omni-Channel Marketing: What is it?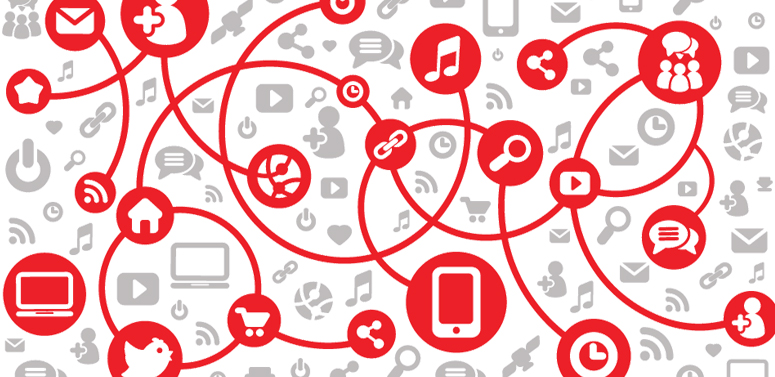 What is Omni-Channel Marketing?
Though Omni-Channel marketing seems to be the 'buzz' word and thus sounds like a new marketing fad, it is in fact a shift in marketing approach.  In a nutshell, what omni-channel marketing is referring to is a seamless customer experience no matter the device or channel the customer "walks in" from.  Omni-channel marketing says whether the customer is touching your iPad app, or walking in to your bricks and mortar store or whether the customer engages with your organization on social media, each interaction should be complimentary and be consistent with the overall brand.
Multi-Channel vs Omni-Channel
An organization might have excellent approaches to individual channels such as an engaging social media channel, an informative and well-designed website, but if all of these channels are not complimenting and seamlessly moving prospects through the sales funnel then this is a multi-channel approach and is not omni-channel.
Customer habits span the spectrum of devices and channels used to research and make a decision on their purchases.  A potential customer will go from searching a product on Google, to your website, to a physical store, to more research on their phone before they make the final decision to buy.  Being able to touch the potential customer at all the possible touch points is Multi-Channel marketing.  Omni-channel refers to a 1:1 approach and what that 1:1 experience is for the customer with your organization across the different channels.
Examples of successful Omni-Channel approaches
Some large firms that are great at providing a seamless omni-channel experience include Starbucks and Disney.  Starbucks has their reward card / app at the center.  This free card / app will work across all channels at Starbucks from their store to their website and over phone. All of this while any changes that make take place are pushed out in real-time and across all channels.
Disney will guide you on their website from planning your trip to giving you tips on what you should bring etc while you're getting ready for your trip to their park.  Once at the park you can use their app to track meal spending, use the app as a hotel room key and as Fast Pass to skip the long lines and you can even track the pictures you take with the Disney Characters.
The examples above show how omni-channel marketing can make a customer's experience unique, fulfilling and seamless.  This results in elevated customer satisfaction and has been shown to drastically improve brand loyalty.